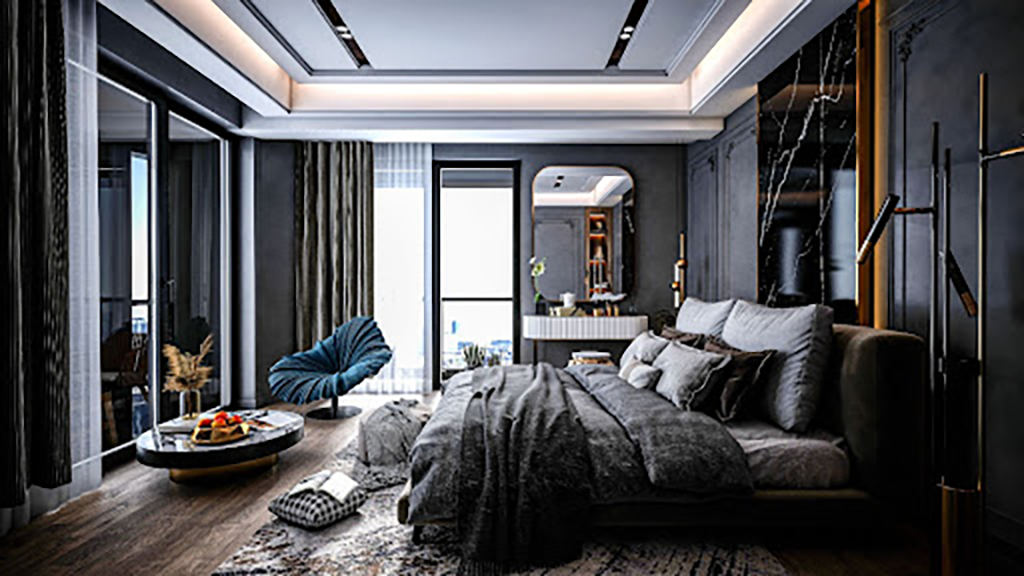 Arranging Your Bedroom For Feng Shui: Where to Start
Feng Shui, an ancient Chinese practice, aims to create harmony and balance within our living spaces. By incorporating its principles, you can transform your bedroom into a haven of peace and tranquillity, ultimately promoting better sleep and overall well-being. With a few simple adjustments, you can arrange your bedroom for optimal Feng Shui. Let's explore where to start and how to make the most of your space.
Understanding the Basics of Feng Shui
Before diving into the specifics, it's essential to understand the foundational concepts of Feng Shui. This practice is based on the flow of energy, known as 'Chi,' and the balance of Yin (feminine, passive energy) and Yang (masculine, active energy). To achieve the perfect balance, you must consider the five elements (wood, fire, earth, metal, and water) and the Bagua, an octagonal energy map that corresponds to different areas of your life.
Selecting the Right Location for Your Bed
Commanding Position: Place your bed in a 'commanding position,' which means positioning it diagonally opposite the bedroom door without directly facing it. This setup allows you to see anyone entering the room while avoiding the flow of Chi energy directly towards you, which can be disruptive to sleep.
Solid Wall
Ensure that the head of the bed is against a solid wall. This placement provides support, stability, and protection while you sleep.
No Obstructions
Keep the area under the bed clear of objects and clutter. This space should be open for the free flow of energy, promoting better rest and relaxation.
Choosing the Right Furniture and Accessories
Bed Frame
Opt for a sturdy and stable bed frame made from natural materials like wood or metal. A good quality frame ensures proper support and promotes restful sleep.
Mattress
Invest in a comfortable, supportive mattress that suits your body type and sleep preferences. Our mattress section has a wide range to choose from, so if you prefer a firm, soft, or in-between firmness, we've got you covered.
Nightstands
Place nightstands on both sides of the bed to create balance and provide convenient storage for essential items.
Lighting
Choose soft, warm lighting that can be adjusted for different activities, such as reading or relaxing.
Artwork
Display calming, positive images and artwork that evoke feelings of happiness and serenity.
Mirrors
Avoid placing mirrors directly opposite the bed, as they can reflect energy and disrupt sleep. Instead, place them in other areas of the room to enhance the flow of Chi.
Creating a Clutter-Free Environment
Organise and declutter
A clutter-free bedroom promotes a harmonious flow of energy. Regularly tidy up and organise your belongings, keeping only what is necessary and meaningful.
Storage Solutions
Use smart storage solutions to keep your belongings organised and out of sight. Choose furniture with built-in storage or invest in stylish storage bins and baskets.
Remove Electronics
Electronic devices emit electromagnetic frequencies that can disrupt sleep. Keep your bedroom free of electronic devices such as TVs, computers, and cell phones.
Enhancing the Energy Flow
Air Quality
Ensure your bedroom has proper ventilation and air circulation. Open windows when possible and consider adding an air purifier to improve air quality.
Plants
Incorporate air-purifying plants such as snake plants, peace lilies, or spider plants to enhance the room's energy and promote better sleep.
Aromatherapy
Use calming essential oils like lavender, chamomile, or ylang-ylang in a diffuser to create a relaxing atmosphere.
Colour
Choose soothing, muted colours for your bedroom walls, bedding, and décor. Opt for colours that promote relaxation, such as soft greens, blues, or earth tones.
Balance the Five Elements
Incorporate the five Feng Shui elements (wood, fire, earth, metal, and water) throughout your bedroom. For example, use wooden furniture, candles or warm-toned artwork for fire, earthy colours or clay pots for earth, metallic accents for metal, and a small water feature or images of water for the water element. Strive for a balanced representation to create a harmonious atmosphere.
Bagua Considerations
Consult the Bagua map to determine the best placement of objects and colours in your bedroom. By aligning your space with the Bagua, you can enhance specific areas of your life, such as love, health, or career.
Creating a bedroom with good Feng Shui involves understanding the basic principles and making thoughtful choices regarding furniture, layout, and décor. By arranging your bedroom with Feng Shui in mind, you can promote a sense of balance, harmony, and relaxation that supports better sleep and overall well-being. With careful consideration and a few simple adjustments, you can transform your bedroom into a peaceful retreat that nurtures your mind, body, and spirit.