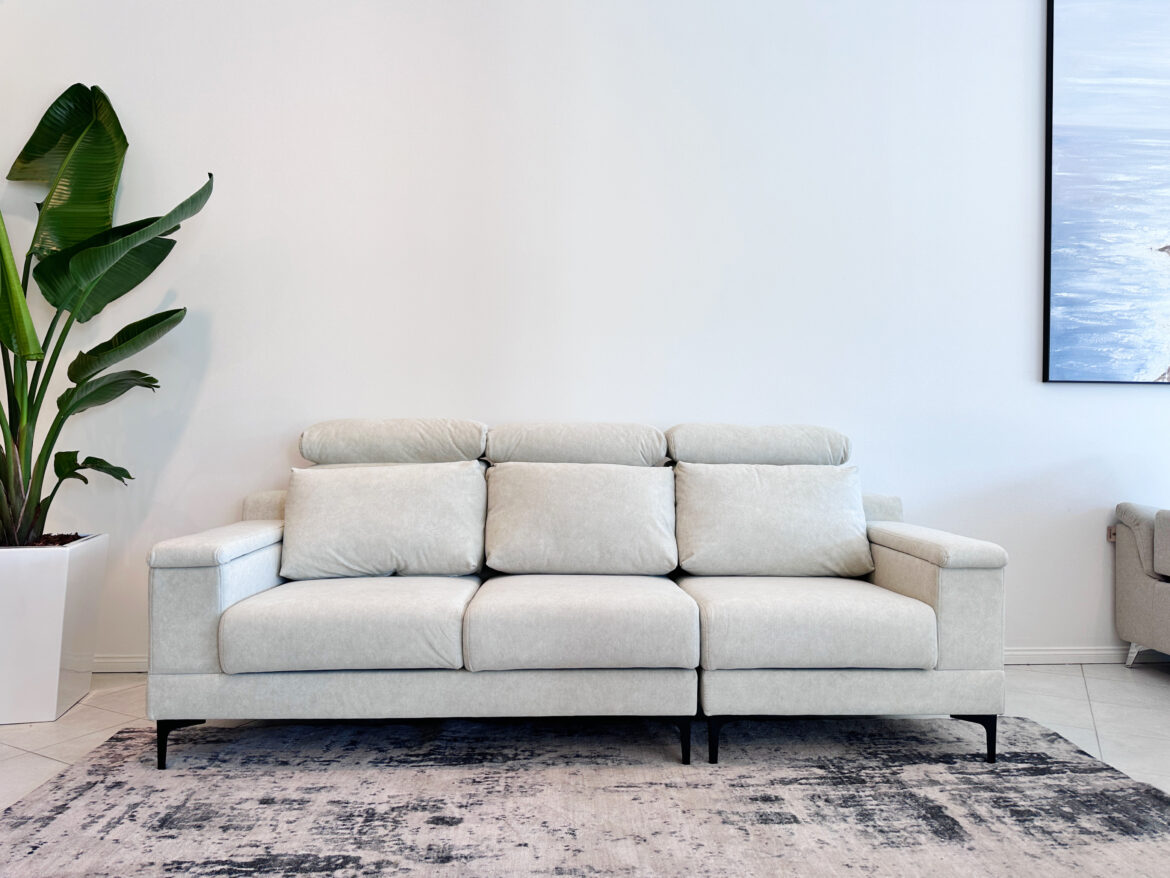 Sectional Sofas: A Quick Buyer's Guide
January 30, 2023
0 Comment(s)
A sectional sofa is a true staple of the stylish. Gracing the living areas of families and interior decor fanatics alike across the globe, there's little that you can say about a high-quality sectional sofa that can't be discovered by simply looking at one in a well-designed space. That said, while it may be hard to make the classic sectional even more desirable, we thought it would be best to try and take a look at what makes our sectional sofas superb. After all, at Hybreeze, we stock an expansive range of couches and sofas, including a wide array of sectional sofa options for our customers to explore. That means that we have a lot to talk about when it comes to discussing why they are absolutely fantastic. So, with all that out of the way, let's get into talking about all things sectional!
The Many Forms of Sectional Sofas
With their sectioned design, sectional sofas are an amazing solution for those that want a large couch that they can choose to suit their specific space. Their size and manoeuvrability make them an excellent choice for large parties, families, and even just those that want to ensure that everything is in its ideal place.
The level of versatility offered by sectionals is simply unmatched in the world of couches and sofas thanks to this sectioned design. As long as you have the space to work with, you can find some truly magnificent combinations of seats and ottomans, all with the same level of usability and style. So, for those out there that can't decide on a couch because none of the options available seems to quite fit their needs, a sectional sofa may be the choice for you.
Some sectional sofa design styles include:
Modular
Sleeper
Curved
Chaise
L-Shape
As you can see, the sectional is never a one-size-fits-all piece of furniture, and there are always going to be different options to suit different needs. With that said, the large size of a sectional compared to other sofa and couch varieties does come with its own set of considerations.
How to Choose and Place Your Sectional Sofa
Knowing the right sofa to buy means having a strong understanding of the space that it's going into. This means knowing the exact area that your sofa will be taking up in the room, and the steps that will have to be taken to make that choice work. Considerations as simple as which direction the sofa is meant to face can have some sweeping repercussions if mixed up in the buying process. So, if you're buying yourself a sectional sofa, make sure that you have a way of visualizing it in the space so you know you're making the right call.
With that in mind, some considerations for your sectional sofa placement include:
Select For Your Space
Some choices may seem arbitrary, such as which side the ottoman or longer portion is on. However, if you're trying to fit your sectional sofa into a space, then you'll need to make sure that you're getting the right one for your needs.
Measurements Are Key
As with any sofa, having a good understanding of how big the sectional is going to be compared to your room will allow you to make more informed decisions about where it should go and what shape will work for you.
Consider Accessorising Around Your Sectional
Whether it's a new coffee table or just some throw pillows, the added space of the sectional sofa can be a good excuse to refresh some other areas of your room.
Getting a new sectional sofa can completely reinvigorate a room and allow you many new options for guests and family time. So, why wait? Explore the Hybreeze range of sectional sofas today, and find your next furnishing obsession!