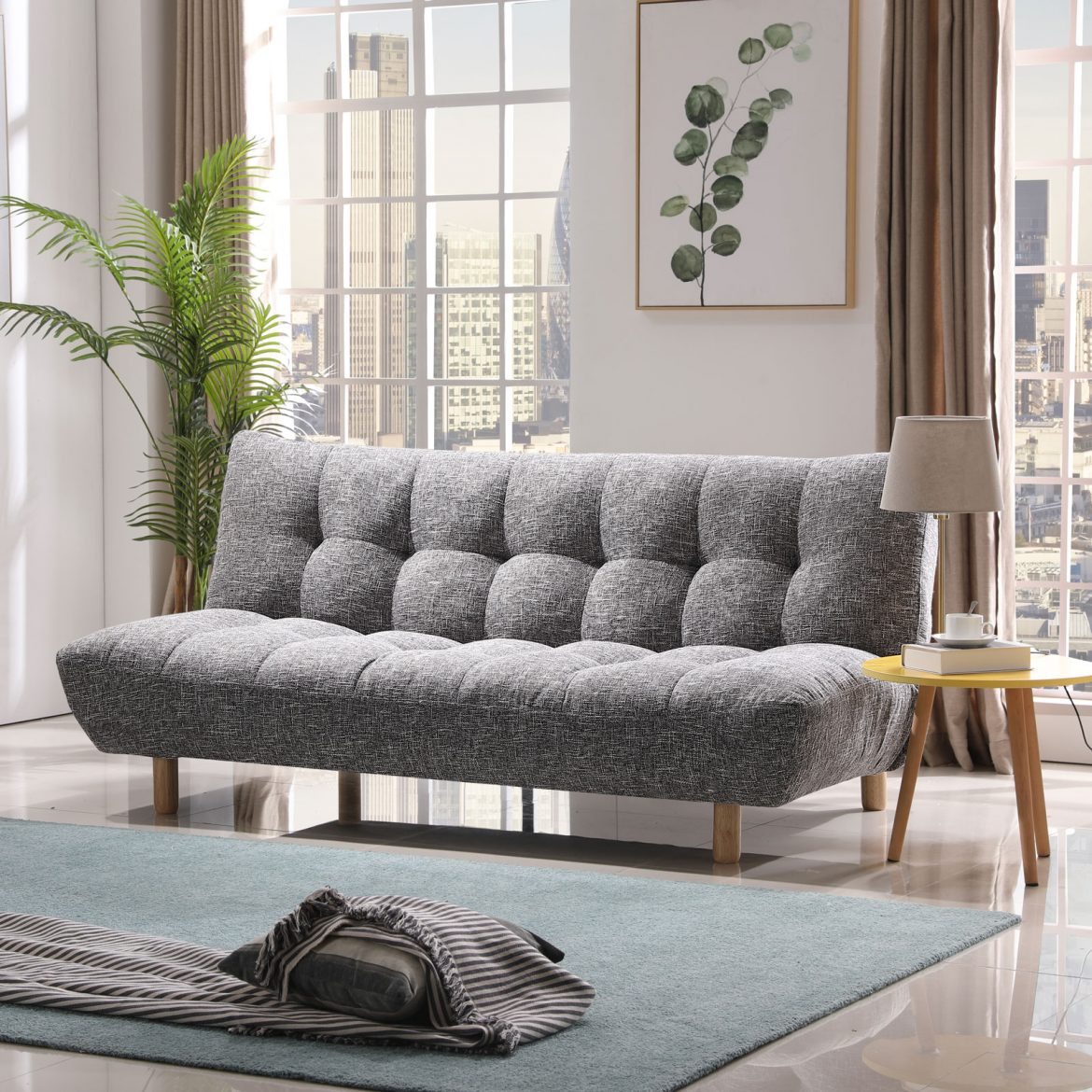 How to choose a good sofa bed for your home
January 28, 2021
0 Comment(s)
Lots of people choose a sofa bed rather than a sofa for their living room as sofa beds have many overcomes when comparing with the real sofa. A sofa bed is as comfortable as a sofa while sofa beds come with clever space-saving features. Modern sofa beds are as good-looking as sofas and it comes in all shapes and sizes. If you have a sofa bed at home, you will not need a guest bed, and it is perfect for kids to have a sleepover.
Sofa beds now are attracting more and more customers, but do you know how to choose the best sofa bed for your home? Here are 5 features you need to consider when you are choosing a sofa bed.
Types of sofa beds
There are different types of sofa beds: sleeper sofas, daybeds, pull-out couch, and power open.
A sleeper sofa is usually able to fit two people comfortably. This kind of sofa can be made of memory foam, innerspring, or a cotton or polyester fill. A sleeper sofa usually in a queen size and looks just like a traditional couch. You can also find a sofa bed with a smaller or bigger size for your room.
A daybed is perfect for a guest bedroom. A daybed looks like a compact-size couch, which is perfect for children or guests to have a sleepover. These sofa beds have a stylish back and sides that are typically made of wood or metal, which is a strong and elegant structure.
A pull-out couch is similar to a sleeper sofa, but it has a mattress inside. Most pull-out couches use metal legs to support the mattress and can be set up easily. However, most of the pull-out couch is have lower quality compare with the sleeper sofa.
Power open sofa beds are comfortable sofas and beds in one, which can be easily open and transformed into a temporary bed. You will not need to pull the mattress out since the power feature does the work for you. This option is ideal if you have back problems and looking for a convenient way to transform the sofa with just a push of a button.
Mattress quality
It is not always easy to choose the best mattress as different people have different body types and budgets. We recommend that you check the advantages and disadvantages of different types of mattresses to understand which mattress is right for you. If you are looking for something lasting but you are suffering from back pain, you may need to consider the mattress carefully. Compared with other types of mattresses, foam mattresses are generally considered to be the most economical and cost-effective choice. But built-in spring mattresses are made of internal coils, which can imitate ordinary beds. It is said that coils provide more support than foam mattresses, but this does not mean that all foam mattresses cannot provide sufficient support. Keep in mind that thicker foam mattresses may increase comfort.
Frame
Sofa beds are usually constructed using two frames. One supports the shape of the sofa, while the other supports the mattress and allows the use of the bed. Frames are usually made of steel and/or wood, and different materials provide varying degrees of durability. The best frame should fully satisfy both functions of the sofa bed. In other words, create a comfortable rest area and provide support for sleep.
If you don't know how to choose a bed frame or want to find more furniture for your room, please visit Hybreeze Hybreeze today!